PROJECT
Synthesizers



CATEGORY
Music



FEATURED PROJECT
Bombastic Fiddle Stump


LOCATION
Music Tech Fest Central, Ljubljana, 2018

DETAILS
Tear off your shirt, steal the water cooler, and join the Mardi Gras parade with your very own Bombastic Fiddle Stump. Inspired bt the Stumpf Fiddle–a one-person-band instrument. Collaboration with Tom Fox from Vulpestruments, Maya Lekova, and Saint-Clair Lefevre. RS Components Hackathon award winner at Music Tech Fest Central in Ljubljana, Slovenia. Process pictures included here.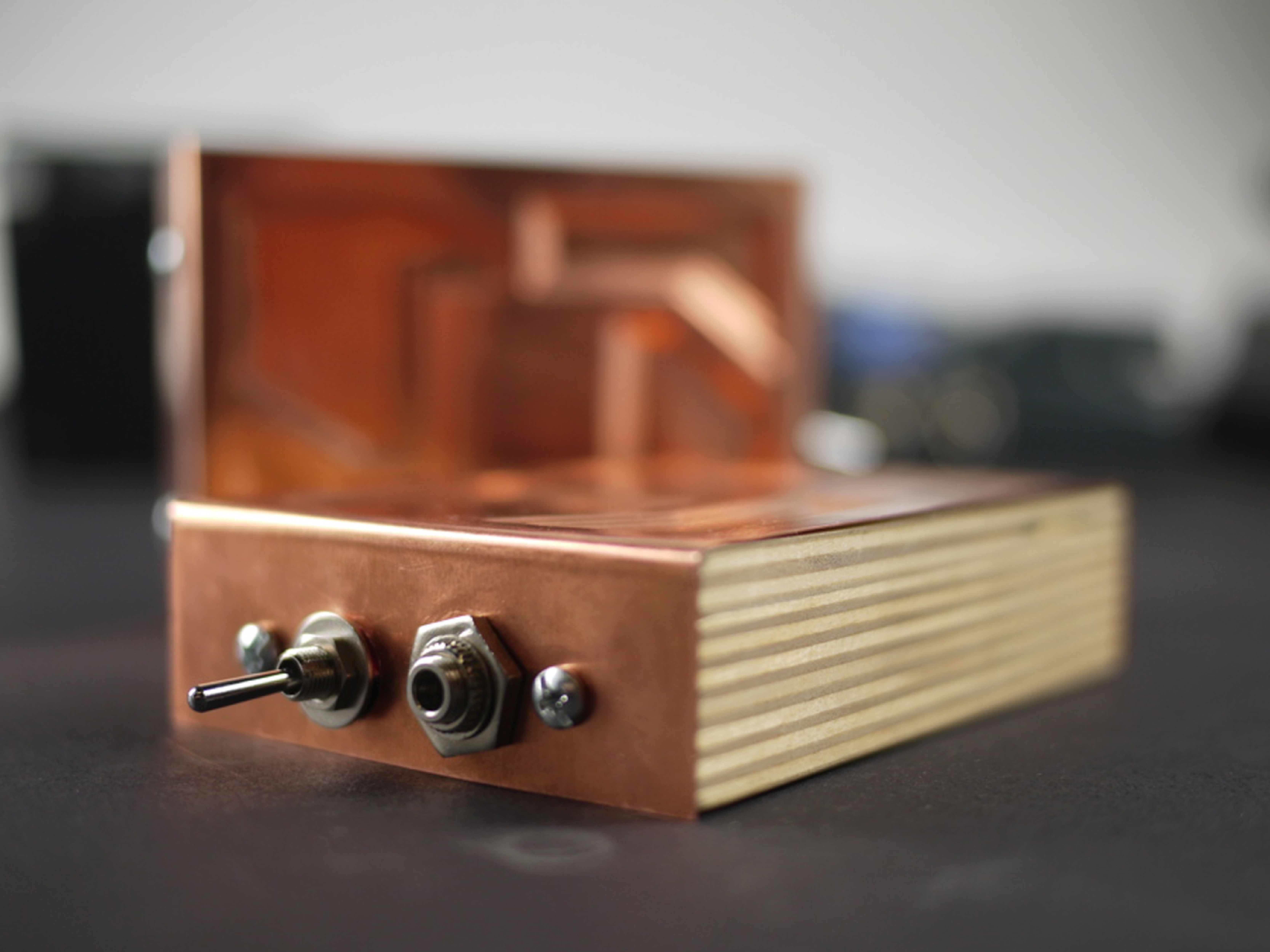 FEATURED PROJECT
Stamped Synth


LOCATION
RISD, USA, 2014

DETAILS
An open-circuit syntheizer that you can play with bare hands, on-the-go, with zero learning gap. A manufacturable design of the classic experimental circuit, the cracklebox.







FEATURED PROJECT
Prosthetic Synth


LOCATION
RISD, USA, 2014

DETAILS
Swing on an oscillator when you're injured and blast away unwanted sympathy. Based off schematics in Handmade Electronic Music by Nicolas Collins.