FT-1 drawing tool
Stationery
Various projects, 2018-2019
Designs for a brush and paint palette made from brass/ found objects and perennial grasses, respectively. These products are conceived as environmentally-friendly tools that inspire thoughtful contemplation of users' immediate natural environments.
Shell, Japan, and brass finishes


FT-1
Brush

Deconstructed brass paint brush that adapts to changing ecosystems.
Basic assembly

FT-1 is easily assembled and adapts to different brush types


FT-1 and WP-1 in use


Lacquered in a fine, glossy white finish
WP-1
Palette

Compressed perennial grass palette that encourages the passive mixing of colors.

WP-1 is designed to be molded from compressed grass sheets


Minimal and playful


EO Sharpener
Sharpener
This product exaggerates latent symbols implicit in the designs of mass-produced, domestic objects. An exploration of the designs of
everyday objects (EO) for work, play, and creative expression.
Fresh-out-of-the-box
EO Sharpener creates beautiful, spiral shavings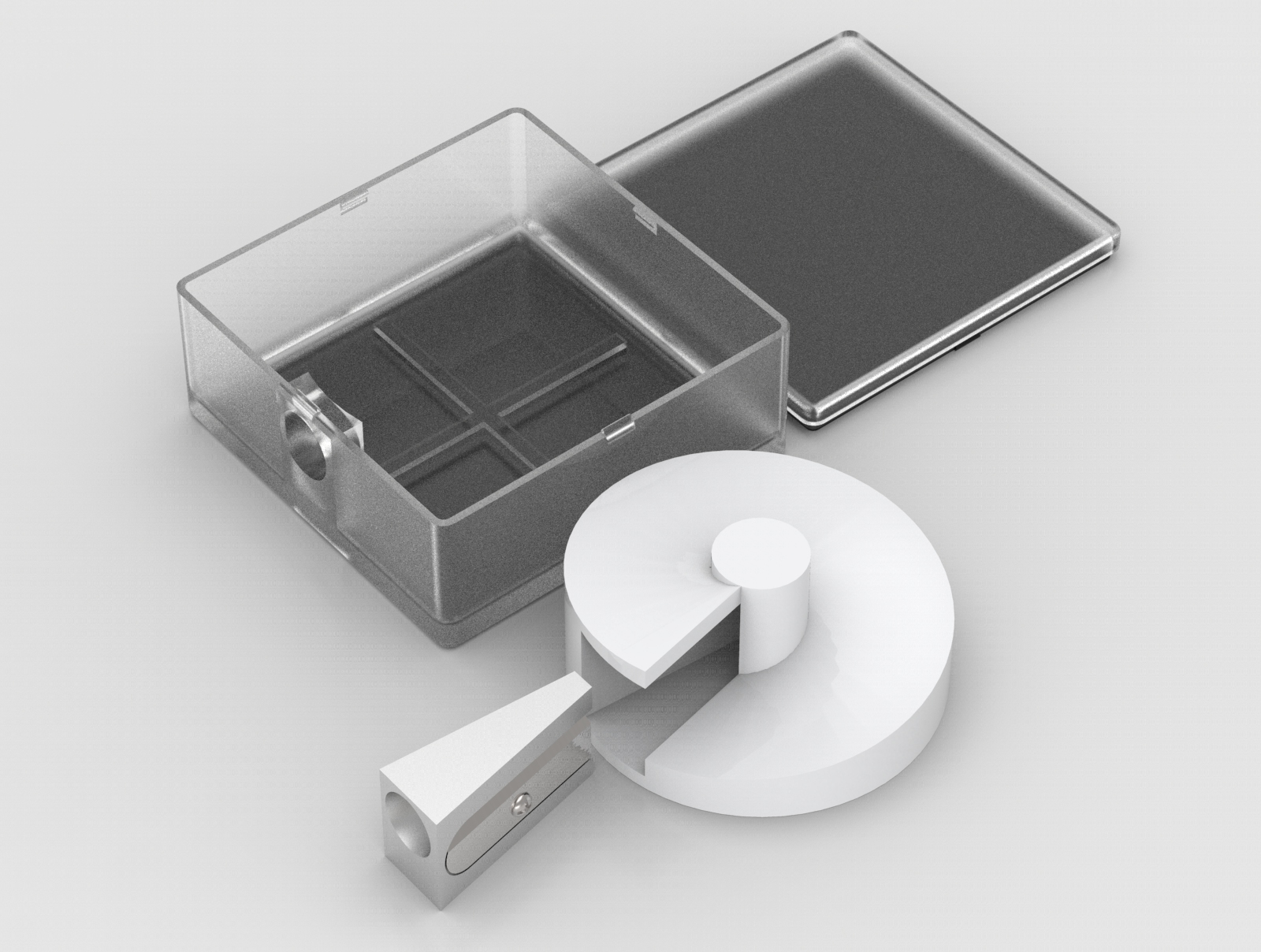 Designed to be taken apart and fitted with common steel sharpeners (e.g. by Staedtler, Kum, etc).


Future


Like what you see? Interested in collaborating on Industrial Design? Reach out directly

on this website ︎