︎︎︎ Music


PROJECT
Ars Poetica + Haikuists



CATEGORY
Performance



DETAILS
Improvise, type, and recite original poems inspired by guests at large parties and events. Collaborate with poetic agencies,
Ars Poetica
and
Haikuists
. Clients included: Google, Facebook, IBM, & The Ritz-Carlton San Francisco.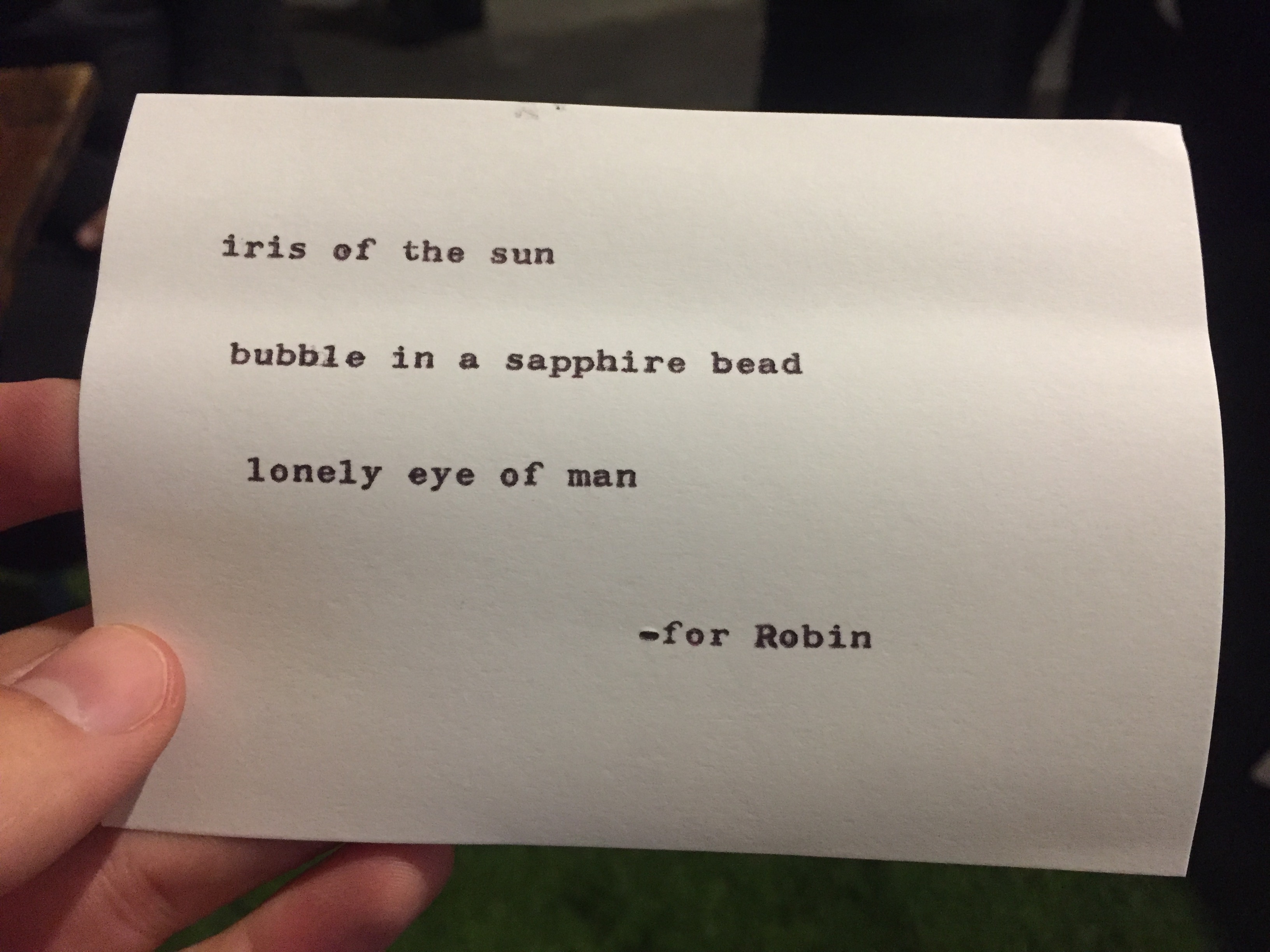 Photo credits: Jan Faye Captures Moments, Ari Simphoukham Photography (San Francisco), & Photo Bohemia (Los Angeles), cover photo by Luca Bravo on Unsplash.